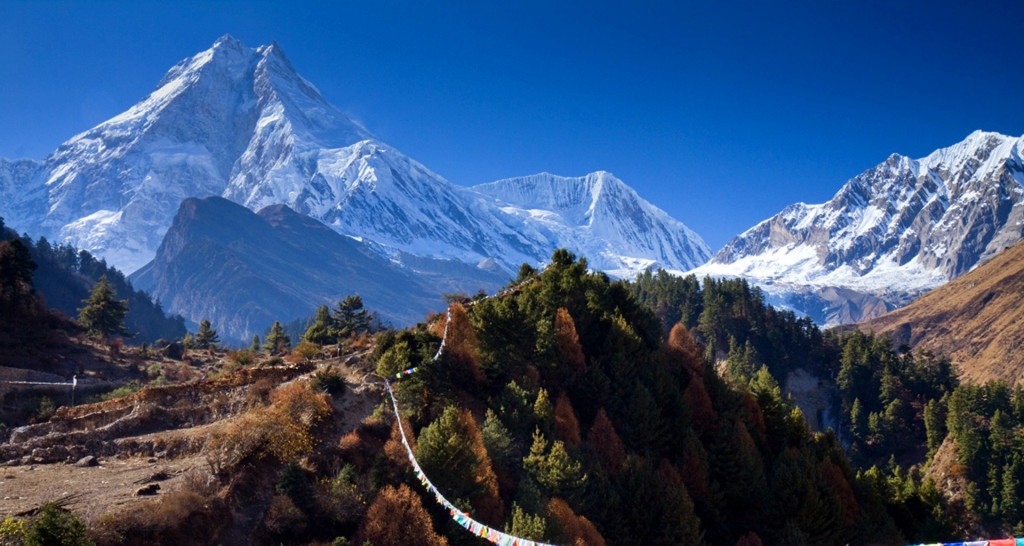 Mount Manaslu is located in the east of the Annapurna range. This trek offers unsurpassed beauty and rich blend of Tibetan and Nepalese culture and true adventure for visitors to Nepal. Here, you will find the mountains and valleys covered with diverse and pristine eco-systems. Fantastic mountain views, rich culture, and genuine adventure tantalize trekkers as they climb to the base of Mount Manasalu. You will soon understand what inspired Eric Valli to create his world-famous documentary, "Honey Hunter of Nepal'.
The inhabitants of the upper Budhi Gandaki region are known as the Nuri; their language and dress are quite similar to the neighboring Tibetans. These local Himalayan people still earn their living through trade with Tibet. The mountain views from Nuri are sensational and crossing the Larke La pass is one of the most beautiful and enthralling views of the Himalayas.
Similar to many other trekking routes in Nepal, this trek has many routes to choose from. One option passes through Dudh Pokhari ( a milky lake) that is a common pilgrimage destination for Hindus and Buddhists alike. Another route takes you up to Manaslu Base Camp. While the most popular option is to trek over the Larke La pass to arrive in the Marsyandi valley in the Annapurna region.