Traveling to Nepal and need a visa? Acquiring a Tourist Visa can be stressful if you are unfamiliar with all the formalities and criteria needed for obtaining a visa. To make things less complicated, we present the latest information on obtaining a tourist visa for Nepal.
Also Read: What traveling is like in Nepal after Covid-19
Requirements for Obtaining Tourist Visa in Nepal
Each county has specific rules for granting a Tourist Visa; Nepal is no different. Some general requirements you need to know for applying for a visa are:
Most nationalities can get either a 15/30/90 day visa when arriving in Nepal. (Indian Nationalities do not require a visa to travel to Nepal.)
You must submit proof of complete vaccination against Covid-19; if you cannot do so for some reason, you must submit a negative PCR test completed no more than 72 hours before the flight of the first departure.
Your passport has to be valid for at least six months when you submit your application for a visa
You must provide proof of the accommodation you'll use while in Nepal.
You need to have proof of having paid the Nepal visa fee.
You need to have recent passport-size pictures of yourself (1.5inch x 1.5inch with a white background)
You can read more about Nepal's visa procedure here.
New Visa Fee Structure and Extension
The current updated Visa and extension fee is as follows:
| | |
| --- | --- |
| Tourist Visa Fee Details | Updated Visa Fee |
| 15 Days | US $30 for Single/Multiple Entry |
| 30 Days | US $50 for Single/Multiple Entry |
| 90 Days | US $125 for Single/Multiple Entry |
| Visa Extension(Within Valid Visa Period) | US $3 per day |
| Visa Extension(With Multiple Entry) | Additional US $25 |
| Visa Extension(After Valid Visa Period) | Late Fee US $5 per day |
In addition, you'll require the following items to pay for the Visa:
a. Valid Official Passport
b. Diplomatic Mission Note and Recommendation
c. Other supporting documents, if required.
Note: Visa can be obtained through cash in the following currency: Euro, Swiss Franc, Pound Sterling, US Dollar, Australian Dollar, Canadian Dollar, Hong Kong Dollar, Singapore Dollar, and Japanese Yen.
How To Apply For Travel Visa
You can apply for a visa for Nepal either in advance at a Nepalese embassy overseas or once you arrive in Kathmandu at the airport (Tribhuvan International Airport). For your visa application to be accepted, you must follow the specific instructions for each type.
Apply For Visa on Arrival
On-arrival-visa is a swift and straightforward process. The Department of Immigration's Immigration Office at Tribhuvan International Airport helps travelers arriving in Nepal by offering visas upon Arrival. Additionally, the Entry and Exit points at the borders offer "On Arrival Visa" to foreign citizens wishing to enter Nepal by land.
You can use electronic kiosks that read your passport, take photos, and print out forms in the arrivals area. Then, take your completed form to the payment counter where you'll pay for your Visa, and then head to the immigration line for "Visa on Arrival."
However, not all nationals are eligible for Visa-on-arrival. National of the following countries are requested to obtain a Tourist visa before their departure to Nepal:
Nigeria
Ghana
Zimbabwe
Swaziland
Cameron
Somalia
Liberia
Ethoipia
Iraq
Palestine
Afghanistan
Syria
Refugees with travel document
Apply For Visa from the Embassy
Another option to apply for a visa is to request it from a nearby Nepali Embassy or by forwarding your application to them before leaving your native country.
Apply For Visa Online
If you don't like standing in lines for hours at the airport, this might be your savior. Travelers can apply for a tourist visa online within 15 days of their date of arrival in Nepal. You will need your hotel's address and a current digital passport-sized photo for the application.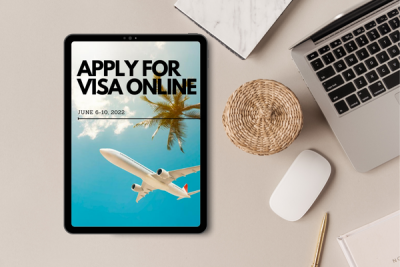 The confirmation receipt you receive after submitting the form should be printed out and shown to the immigration official upon arrival, along with your passport and the required payment for your Visa.
Note: You must enter Nepal within six months of the date your Visa was issued if you received it through one of the diplomatic missions in Nepal. Your stay is counted from the day you enter Nepal.