Kathmandu Valley Trek
Nepal, a Himalayan country in South Asia, is very popular for trekking among the travelers across the globe. It offers a plethora of trekking opportunities to...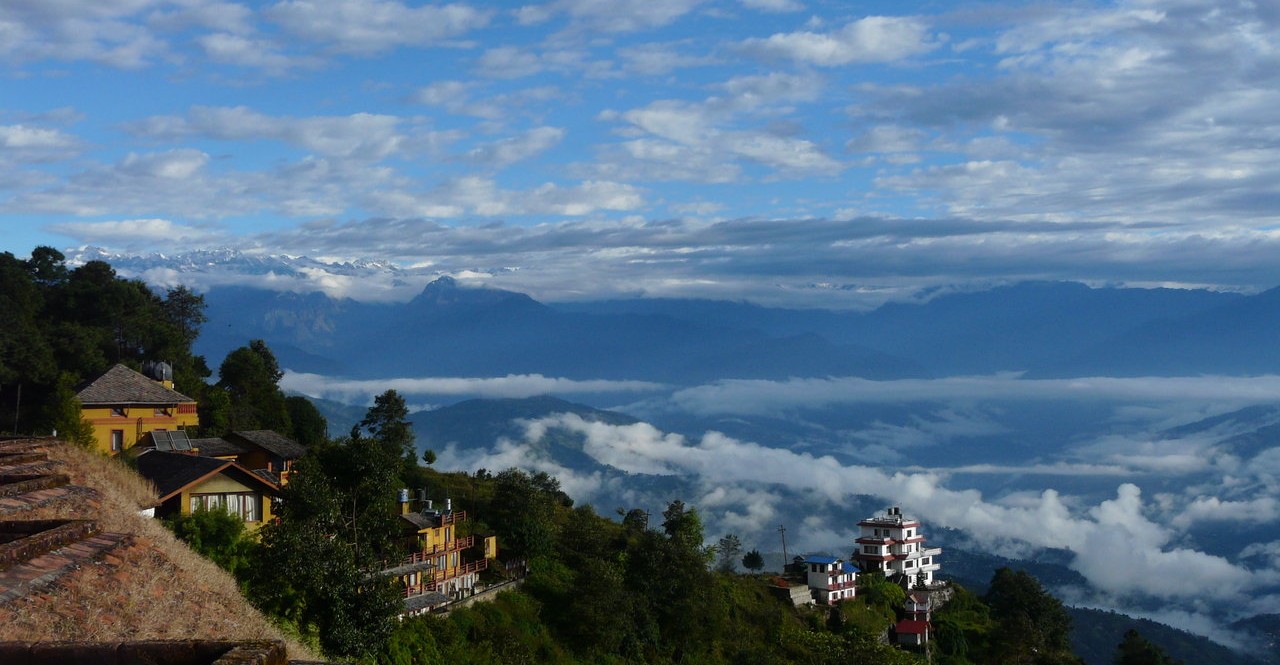 Nepal, a Himalayan country in South Asia, is very popular for trekking among the travelers across the globe. It offers a plethora of trekking opportunities to the trekkers from beginners to experienced ones. Among various exciting trekking trails, Kathmandu Valley Trek is one of them. What includes in Kathmandu Valley Trek? How Kathmandu Valley trek is a life-time memory? These are some of the frequent questions to be raised by the trekkers before going with Kathmandu Valley Trek.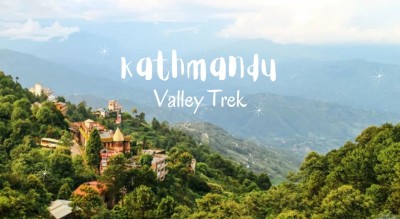 Actually, Kathmandu Valley Trek is also popular as Kathmandu Valley Ridge Trek or Kathmandu Valley Rim Trekking. The valley is surrounded by green hills and mountains which offer the travelers a lifetime experience of experiencing the majestic mountain views and country lifestyle of Nepalese people.This trekking route connects the most popular tourist destinations which are located around Kathmandu valley. They are Kakani, Shivapuri National Park, Chisapani, Changunarayan, Dhulikhel, Nagarkot and Namobouddha. These tourists' destinations are popular vantage points for capturing breathtaking mountain summits including Mt. Everest (8848m), the top of the world. Actually, witnessing Mt. Everest from Kathmandu is a dream for thousands of travelers who visit Nepal. This Kathmandu Valley Trek lets you fulfill your dream of viewing the top of the world, Mt. Everest if you venture on Kathmandu Valley Trekking Trail.
Kathmandu Valley Trek begins with a spectacular Kathmandu Valley Sightseeing Tour which takes you to ages old historical, cultural and religious sites listed in the UNESCO World Heritage Sites. After having the unique glimpses of Nepalese culture, religion and civilization from the city sightseeing tour, we will go for trekking/hiking in the hills near Kathmandu Valley. We go to explore Swyombhunath, Patan, Kathmandu Durbar Square, Pashupatinath Temple and Bouddhanath Stupa. We will also collect some souvenirs while exploring these beautiful World Heritage Sites.
While boarding on the Kathmandu Valley Trekking Trail , we go to explore exciting and thrilling vantage points one by one. The trail, mostly, passes through local villages and lush forest of Shivari National Park. Hike up to the top of the Kakani (2030m) and enjoy freshwater trout fish witnessing mesmerizing mountain summits including Ganesh Himal and Manaslu range. The fresh air, lush forest of Shivapuri National Park and the local villages make this walk and stay more memorable.
Next, we switch our pleasant walk to Chisapani through Shivapuri National Park. While walking through Shivapuri National Park, we experience and enjoy numerous species of flora and fauna. We get to Chisapani which is also the beginning point of Gosainkunda Trek, we move ahead for Nagarkot. Walking via lush forest of Shivapuri National Park, we get Nagarkot (2175m), a popular viewpoint located near Kathmandu. We celebrate astonishing sunrise and mountain views including Mt. Everest, the top of the world provided that the weather is fairly good.
After, we spend a beautiful night and a morning in Nagarkot, we move to Dhulikhel, a beautiful cultural city mostly inhabited by Newar people and Dhulikhel is also very popular for mountain views too. Then, finally, we trek to Namobuddha, a holy Buddhist site located near Kathmandu. This sacred site is popular for beautiful mountain views, awe-inspiring landscapes, meditation and yoga. After exploring Namobouddha, we return back to Kathmandu to end Kathmandu Valley Trek.
Highlights
· A delightful and pleasant walk through lush forest and local settlements
· Explore popular viewpoints like Kakani, Chisapani, Nagarkot and Dhulikhel
· Visit a holy Buddhist site, Namobuddha and feel the serenity of the site
· Witness mesmerizing mountain panorama including Manaslu, Ganesh Himal and Mt. Everest
· Acknowledge typical Nepali lifestyle and culture
· Mesmerize at the unique and ages old tradition, culture, history, civilization and religion while visiting UNESCO World Heritage Sites
· Enjoy yoga and meditation at Namobuddha if you want
· Taste typical Nepali cuisines at local lodges
Brief Itinerary
Day 01: Arrival in Kathmandu
Day 02: Kathmandu City Sightseeing
Day 03: Hike to Kakani (2030m)
Day 04: Trek to Chisapani (2200m)
Day 05: Trek to Nagarkot ( 2175m)
Day 06: Trek to Dhulikhel ( 1550m)
Day 07: Trek to Namobuddha ( 1750m)
Day 08 : Back to Kathmandu
Why Kathmandu Valley Trek ?
It is an easy trek/hike near Kathmandu to witness mesmerizing mountain views and to enhance the stamina for other longer trekking. Many travelers undertake Kathmandu Valley Trek beforehand venturing the longer and challenging trek in the mountains. Or, if people don't have enough time and they are in their old age that results lack in stamina to walk longer hours in the high mountain choose this trek for refreshment and witnessing breathtaking mountain panoramas including the top of the world, Mt. Everest. Kathmandu Valley Trek takes you maximum height of 2200m which is considered to be an east walk however it offers you some astonishing glimpses of Nepalese culture, lifestyle and unspoiled nature while walking through protected area, Shivapuri National Park and while passing though awe-inspiring landscapes. There is no risk of altitude sickness and any other unforeseen risks like heavy snowfall and technical/slippery trekking trail while doing Kathmandu Valley Trek. Within a short frame of time and small budget, one can experience a lifetime memory of Nepal trekking with some majestic mountain views including Mt. Everest. Therefore, Kathmandu Valley Trek is popular among the trekker of every age group.
How difficult is Kathmandu Valley Trek? It is an easy trek near Kathmandu valley and there is no age restriction for this trek. The trek takes you to the maximum height of 2200m which is taken as an easy trek. Even the beginners and the people of old age can do this trek. You don't require such type of stamina that needs for other moderate and challenging treks. It is near Kathmandu Valley and it is safe to do. Just 3-4 hours of walk in the hills will be enough for this trek and also one doesn't need to pack up technical trekking equipment for this trek.
Best Weather for Kathmandu Valley Trek
Actually, Kathmandu Valley Trek can be done all round the year except at the climax of summer (between June-August). Since the trekking route doesn't receive any snowfall during winter and it is very close to Kathmandu valley. The months of Sep, Oct and Nov are the best months for Kathmandu Valley Trek. Also, you can celebrate this trek during the months of Mar, Apr and May. You will have the best weathers of the year during these months and the views will be astonishingly breathtaking. There won't be any weather extremes and hindrances during these months of the year for Kathmandu valley trek.
Food and Accommodation
Since the trekking trail is located close by the Kathmandu Valley, you will have the similar items of foods and similar category of accommodation during this trek except in Chisapani and Kakani. You will enjoy Indian, Chinese, Japanese, Continental, Nepali and many other items of foods during this trek. Kakani and Chispani will let you experience a local lodge accommodation and rest of the places like Namobuddha, Dhulikhel and Nagarkot will offer you the accommodation of your choice. You can even enjoy star accommodation in these three places as your wish. Or if you want us to book your accommodation during the trek, we will it for you. Just let us know your interest beforehand.
Major places to visit during Kathmandu Valley Trek:

Kakani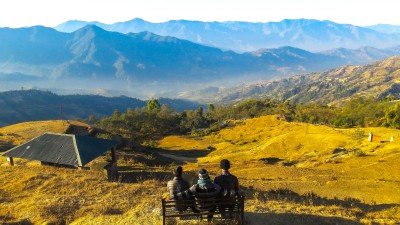 Kakani is a hill station near Kathmandu. It is 22.9 kms away towards north from Kathmandu. We can get it by bus/private car/jeep/ motorcycle and by hiking as well. We pass through Osho Tapoban and ascend the hills to get Kakani. If we go by trekking/hiking, we have to go through Shivapuri National Park. It takes 3-4 hours to get Kakani from Kathmandu by hiking. It is also popular for trout fish and local chicken.
Kakani is located at an elevation of 2030m above the sea level directly facing to Himalayan ranges like Manaslu, Ganesh Himal, Lamjung Himal and many other alluring summits. During fair weather, trekkers can witness mesmerizing views of sunrise and mountain panoramas from Kakani. One can enjoy the serene nature and awe-inspiring landscapes at the same time. The local villages and the people living there make your trip more memorable.
Shivapuri National Park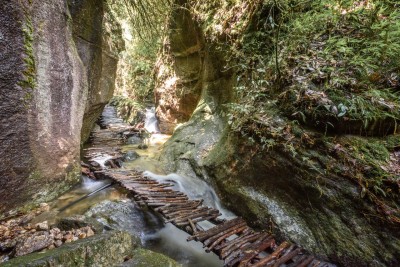 Shivapuri Nagarjun National Park (159 sq km) is located to the northern belt of Kathmandu valley and it is about 12 km away from the center of capital city. The park is also popular as watershed area of Nepal and supplying main source of water daily to Kathmandu Valley. The vegetation consists of a variety of natural forests including pine, oak, rhododendron etc, depending on altitude and aspect. The species of animals in the park includes mammalian species such as Himalayan Black bear, leopard, jungle cat, and rhesus monkey. The park is also shelter to 177 species of birds, including at least 9 threatened species, 102 species of butterflies with a number of rare and endangered species, and 129 species of mushroom. As a whole, the park offers a delightful walking space through the lush forest enjoying cool refreshing breeze.
Chisapani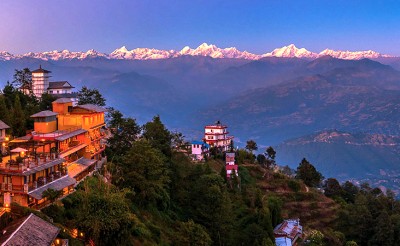 Chisapani is a local village/town located at an elevation of 2200m above the sea level. It lies to the north from Kathmandu city. If we choose to walk from Kathmandu, it takes 3-4 hours to get Chisapani passing via Sundarijal and Mulkharka village. It is also the beginning point for Gosainkunda and Langgtang Valley Trek. From the point Chisapani, we head for Nagarkot through Shivapuri National Park. Chisapani itself is a popular vantage point for mesmerizing mountain views and landscapes. We experience typical village life and the local cuisines during our stay at Chisapani.
Nagarkot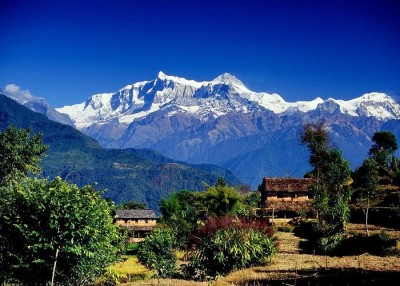 Nagarkot is the most popular vantage point located at an elevation of 2175m above the sea level. It even offers the spectacular view of Mt. Everest, the top of the world if the weather is fairly good. A night or couple of night stay in Nagarkot is incredibly beautiful since it is surrounded by the mountain peaks and the landscapes from it are always breathtaking.The cool air and the rural life will astonishingly mesmerize you here. We get all kinds of accommodations from home stays to star hotel/resorts.
Dhulikhel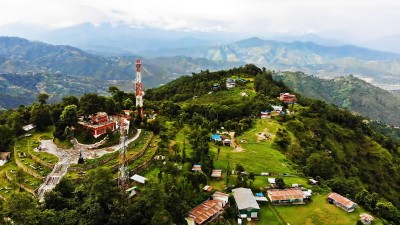 Dhulikhel is a popular town with numerous ancient unique civilizations and a viewpoint for majestic mountain panoramas. It is also a picnic spot for domestic tourists. National and international tourists spend a couple of nights and, sometimes, a week, to explore the ages-old civilizations and the local lifestyle of the people and visitors can enjoy a short walk around the city and in the hills nearby. It also paves a way to a beautiful walk to Nagarkot and back to Changunarayan.
Namobuddha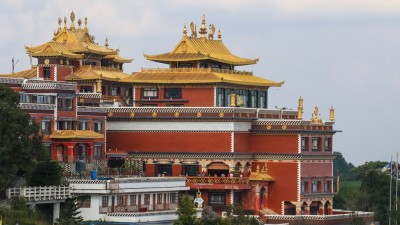 Located at an elevation of 1750m above the sea level, Namobuddha is a sacred Buddhist pilgrimage site in the southeast from Kathmandu which is 42 away from the center of the city. Namobuddha like Bouddhanath and Swyoumbhunath, is very popular among both Hindus and Buddhists followers. The site has very serene setting with colorful prayer flags and museums. It also has a Buddhist school where hundreds of kids learn. Namonuddha also offers an opportunity of meditation and yoga with reinvigorating air which energizes your body and mind. One can explore the magnificent art and architecture of the monasteries here.
Now, let's come to the conclusion that Kathmandu Valley Trek offers you some magnificent opportunities of exploring UNESCO World Heritage Sites with the valley and some other popular tourists' destinations like Nagarkot, Dhulikhel and Namobuddha within a short frame of time for those who cannot go far away for trekking/hiking spending hours in a day. Therefore, it is a must experience trekking if you have just a week spare time and really wish to witness Mt. Everest and other breathtaking mountain panoramas with incredible rural people and their lifestyles.