We all go on trips to take a break from stress. So does it make sense to worry about a trip you're taking to avoid stress? We guess not!
Here's what booking without a travel agent looks like:
Don't worry. We are here to rid you from this massive confusion.
Need a refund, but the hotels and activity providers aren't agreeing? Digging the internet every day yet can't find the guidance you've been looking for? We've been there, and we know exactly how it feels.
So, would it be better to book with a travel agency? An obvious yes! Here's why:
For A Curated Trip That's Seamlessly Organized
Planning a holiday consumes a lot of time and effort. From researching everything about the destination to finding the right hotel, the suitable activities to do that fit your destination, time, and budget are such a headache. Who wants to go through such a mess?
Travel agents know the market and are experts at putting together even the most complex itineraries. Likewise, an agent can save you hours of online research time with years of experience and knowledge of destinations, transportation alternatives, and retailers.
In all honesty, isn't it convenient for travelers that the agency arranges everything for them?
Last-Minute Changes And Postponements
Booked everything and now need to make last-minute alterations or even postpone your trip? Can you imagine how challenging re-arranging everything on your own could be? For example, check to see if the same hotels are available on different dates, if the planned activities are flexible with the plan changes, etc.
This is exactly what my brain would look like if I had to make last-minute changes and postponements on my own: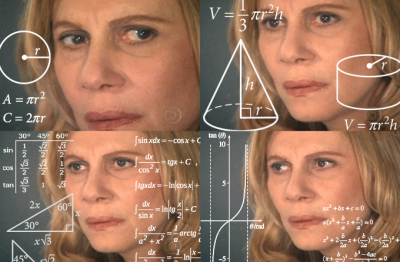 Now, imagine not having to worry about a single thing. Imagine sitting back and relaxing while travel agents handle all the changes for you. That is why planning a trip through a travel agency is far more convenient for any traveler.
As travel companies are flexible, they can deal with last-minute adjustments and postponements in a flash. So, a travel agency can work with you to find you the best possible outcome.
Guidance Before, During, And After The Trip
While the internet has made researching and planning a trip more manageable than ever, there is no assurance that things will go your way while you are there. Booking with a travel agent ensures that you get excellent guidance to have a great time.
Moreover, once you establish a relationship with professionals at a travel agency, you can not only call them for help before and during a trip, but you may also be able to get expert counsel after the trip is made.
Believe It Or Not, Travel Agencies Save You Money
When you get everything sorted for you in the form of a slick package, it's reasonable to wonder that there are a lot of extra charges involved. But actually, it doesn't cost you any more than booking your trip, if not lower than that.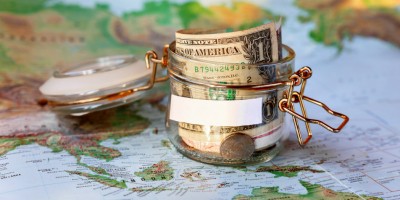 Travel agencies have excellent relationships with suppliers and can provide their customers with deals that aren't available to the general public.
Moreover, booking through an agent ensures that you stay on track with your budget and do not get carried away with unnecessary spending while on vacation.
Refunds. Just In Case…
While booking a trip is simple, canceling and obtaining a refund is an entirely different story. Customers had to spend hours on wait with hotels and airlines, register multiple complaints, and even pursue class-action lawsuits to secure a basic refund.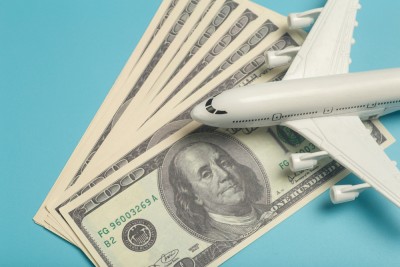 Travel agents, having dealt with refund cases in the past, are undoubtedly more skilled in dealing with such incidents. So, there is a safety net when it comes to refunds while booking with a travel agency.
On Snap! Emergencies
No one wants to worry about emergencies while traveling. However, the sad reality is that they can occur. From weather delays, flight cancellations, and significant injuries to sickness, a lot can happen on trips.
But what if you're traveling alone in a foreign country where you don't know anyone and can't speak their language?
Cue: Panic!!
Fret not, for travel agents can easily handle situations like these as they've seen it all before.
Travel agencies have years of experience in handling the unexpected. So, they have no trouble in helping navigate the challenges and providing the best way to handle their customer's situations.
So overall, travel agents take care of the details so clients can just worry about enjoying their vacation.