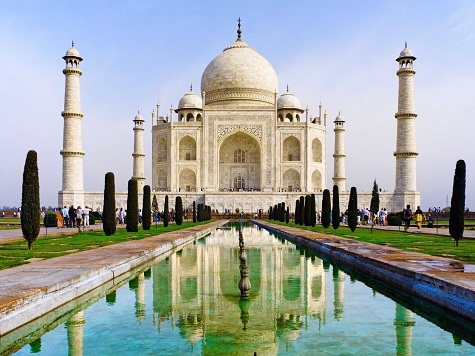 India
India is the seventh largest country by area, the second most populous country and the most populous democracy in the world. It is bounded by Indian Ocean on south, Arabian Sea on southwest and Bay of Bengal on southeast.
India has an area of 3.287 million square kilometers and population of 1.37 billion. The main language of India is Hindi and religion is Hindu. The capital of India is New Delhi which is famous for its historical monuments like Red Fort, Jama Masjid, etc. India is always famous for its heritage and culture all over the world. Tourists can do adventures like trekking, river rafting, etc. and visit many famous memorial places like Taj Mahal, Red Fort, etc. The famous tourist points in India are Agra, Mumbai, Jaipur, Delhi, Hyderabad, Goa, etc.
Jaipur is the symbol of heritage whereas Agra is famous for Mughal Dynasty and architecture. There are other places also which tourists must visit like The Holy City of Varanasi, Golden Temple of Amritsar, the Golden City of Jaisalmer, The Gateway of India, Mecca Masjid, Amer Fort, Goa Beaches, Mysore Palace, etc.