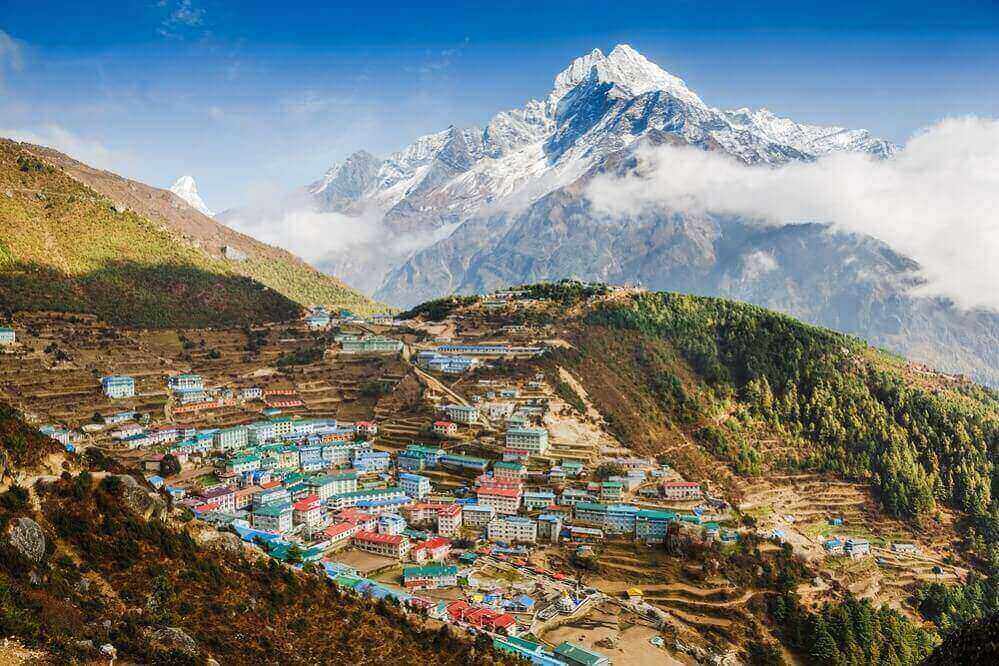 Nepal is a landlocked country. It is situated between India and China. Nepal has an area of 1,47,516 square kilometers and population of 28,737,742. Different people have their different religions like Hinduism, Buddhist, Muslims, Christian, etc. and different languages like Nepali, Newari, Bhojpuri, Maithaili, Tamang, etc. but the main religion is Hinduism and language is Nepali.
Nepal is famous for its beautiful places, mountains, temples, etc. Mount Everest is popular in all over the world. Kathmandu is the capital of Nepal. Nepal is most popular for trekking and mountaineering. People from different countries visit Nepal for trekking and mountaineering. The most famous mountaineering places are Mount Everest; Kanchanjunga; Dhaulagiri; Annapurna, etc. and trekking places are Everest Base Camp Trek, Annapurna Circuit Trek, Chisapani Nagarkot Trek, Ghandruk Trek, etc.
Nepal is also famous for different temples like Nyatapole, Pashupatinath, Muktinath, Boudhanath, etc and places like three Durbar Square (Patan Durbar Square, Kathmandu Durbar Square and Bhaktapur Durbar Square), Pokhara, Mustang, Chitlang,etc. Different types of festivals like Dashain, Tihar, Holi, Chhath, etc, and jatras like Machindranath Jatra, Bisket Jatra, Ghode Jatra, Indra Jatra,etc. are celebrated in Nepal every year. Due to its beautiful places, festivals and jatras, tourists love to come in Nepal every time.